So, here's the first project I officially made since the Old Elf Workshop came in to being.
It's a large custom run for two little guinea pigs, called Barney and Cookie.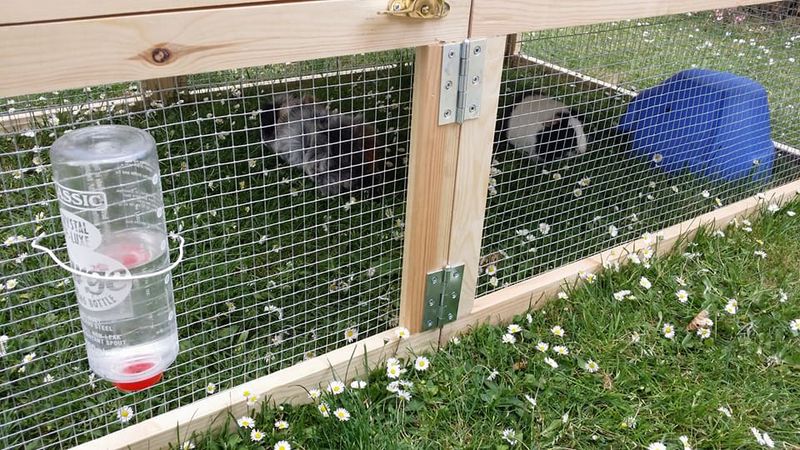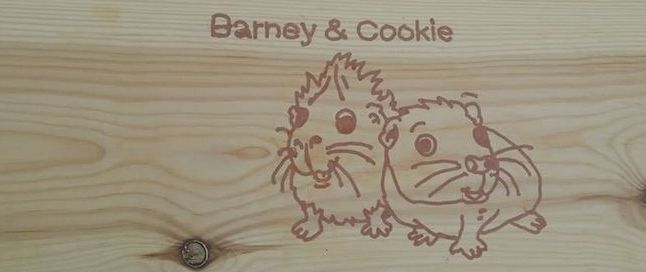 The centre panel features an epoxy inlaid engraving of the guinea's names, together with a stylised image of them.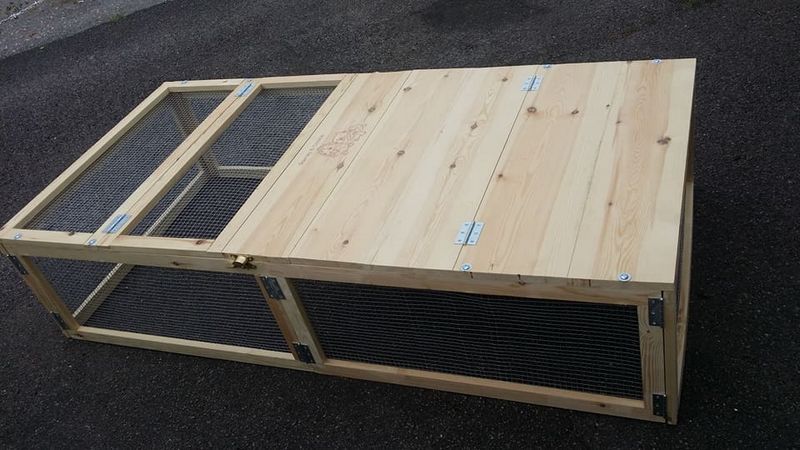 It features a semi-covered, semi-mesh roof,
to offer a bit of protection from the elements,
and is fully collapsible for ease of storage.

Most of the roof opens, to offer easy access, even when the inhabitants decide they don't want to go back to their hutch. it is substantially built from pine (although not a first choice for outdoor use, its 100% critter safe).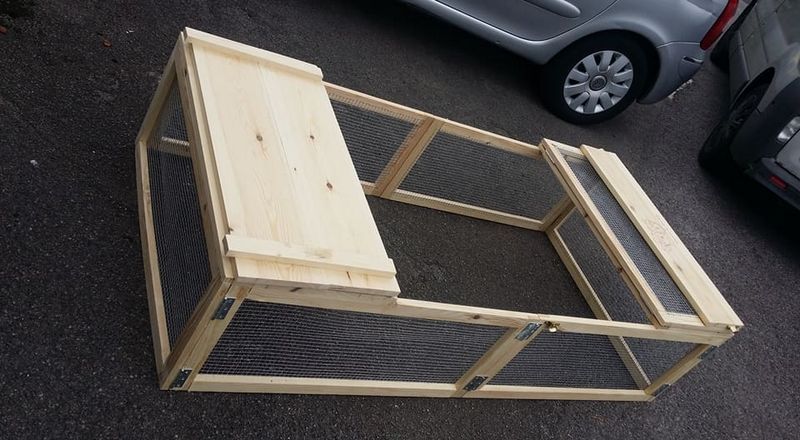 When we delivered it, both the occupants and the recipients were delighted. Gabby and Immy didn't know the engraving was going to be on the run!
I'm glad you like it girls!